Well for starters let me just say that spending the day to yourself is quite flattering!
It is nice to just do whatever I want and not caring what others think or want me to do!
It is nice not trying to juggle my life ...
It is nice to just sit back and say, "Ahhh F*** it!"
Sometimes I need just that!
I just need to chill!
Watch some tv ....
relax ....
eat whatever ...
and NO cooking (well til dinner) ....
not worrying about anything at ALL!!!!!
Anyhoo ...
While I was spending the day chilling ....
I remembered that I wanted to pose and be all cute today ....
why you ask?
Well first of all cuz anyone that knows me knows that I LOVE to take pictures ....
and TONS of myself!
(Well maybe that's cuz I have nothing else really to take pics of)
and second off cuz I got TWO pairs of FREE sunglasses Saturday and Sunday!!!
So I wanted to flaunt my new shades off!!!!!
So here be some cute pics of me!!!
(ohhh, that sounded kinda ghetto ... ahhh well who cares???)
The file names are written in pink .. I thought I titled them well ... and some are cute so I shared them with ya!
Side notes are in purple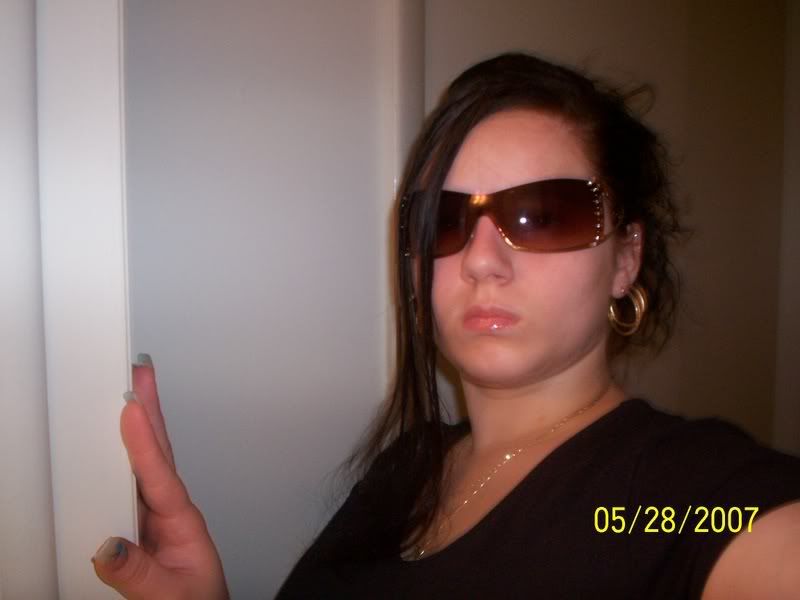 Aww!! Cutie Me!!!
These are the sunglasses Thashira gave me yesterday!!!! I look better in them than she does!!! She even said so!!!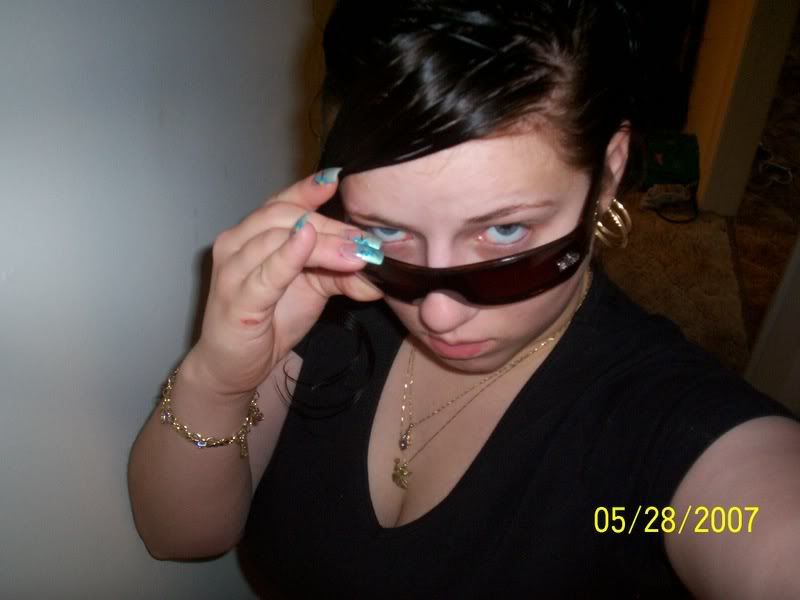 EXCUSE ME????
Look you can see my cut in this one!!!
These are the sunglasses Tanya gave me Saturday! And she too admitted her shades looked better on me! She told me to TAKE her sunglasses!
Hey! Here I am again!
I'm Sorry! What's that you said?
I wonder if he is thinking of me ....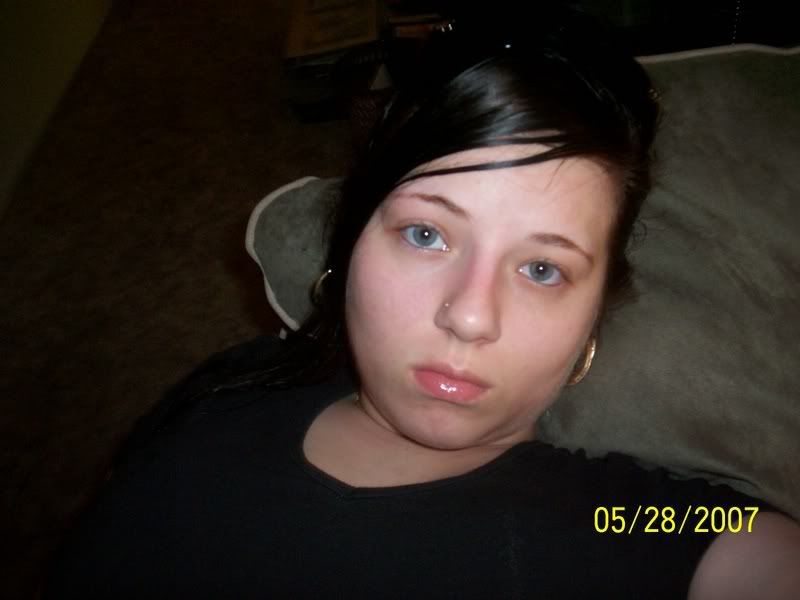 I wonder .... what lies may lay ahead?????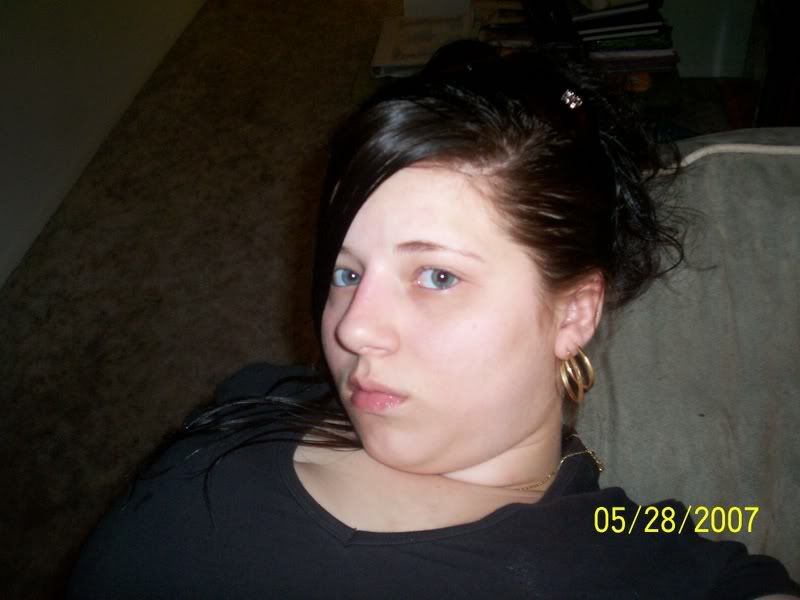 Just relaxing!
I don't care how my fat neck may look in this one .. I love my face and hair in this one!!!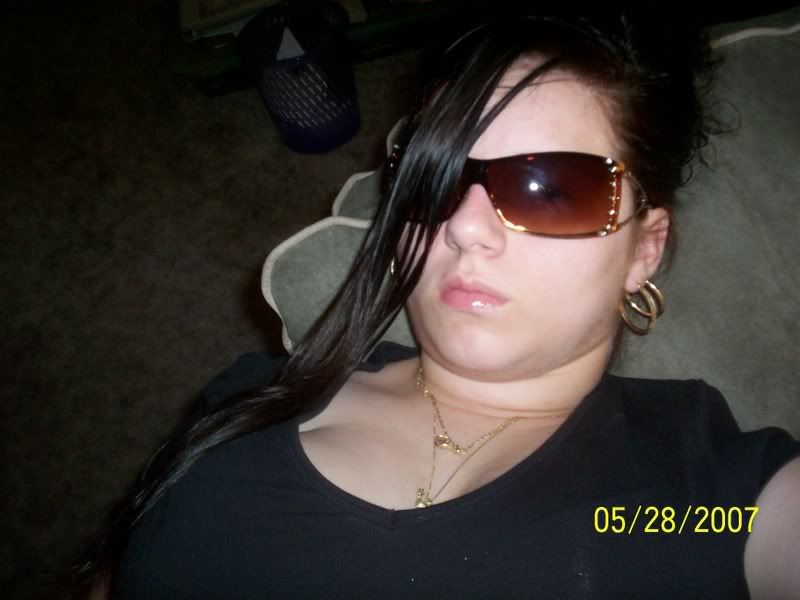 Just Sexy!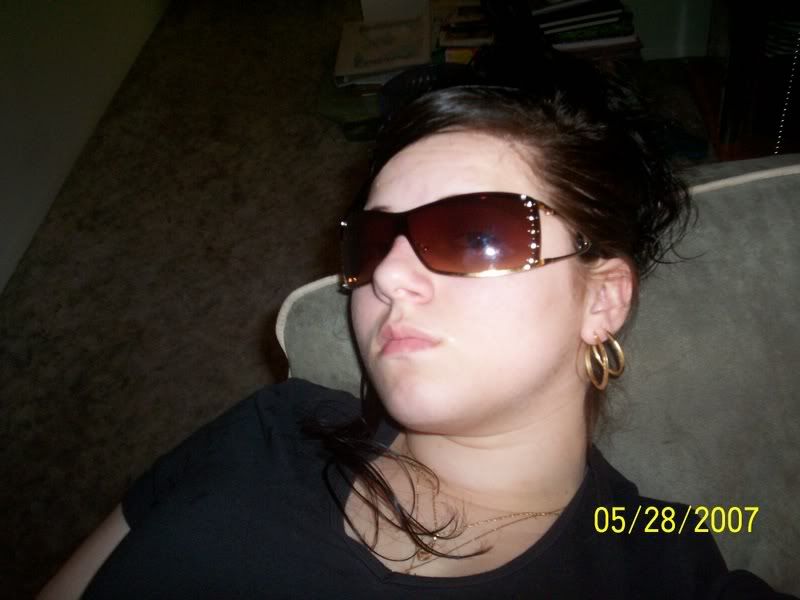 This is my city side!
What up B????
I just HAD to throwa silly one in there!!!!
Pure Sexiness!
Here is a better one with me wearing the sunglasses Tanya gave me!!!