But it's making me who I am!!!
I really don't know where to start.
The past few days have been a bit on the crazy side of things!
The highlight of it all though was my BFF came to visit me Sunday!
She lives 2 1/2-3 hours away and the last time I saw her was 4 years ago at her baby shower when she was pregnant with her first child (Her son)!
So before Sunday I had NEVER seen her kids in person!
And they are 2 & 3!
Cheyenne is 2 and will be 3 in a few days (the 21st)
Troy is 3 and will be 4 next month!
They are the cutest kids EVER!
I love them and miss them so much!
We all had a blast!
Kori came over too to meet them!
Here is a few pics ...
Here is mommy and daddy (Wally & Jessie)
Troy & I watching 'Open Season'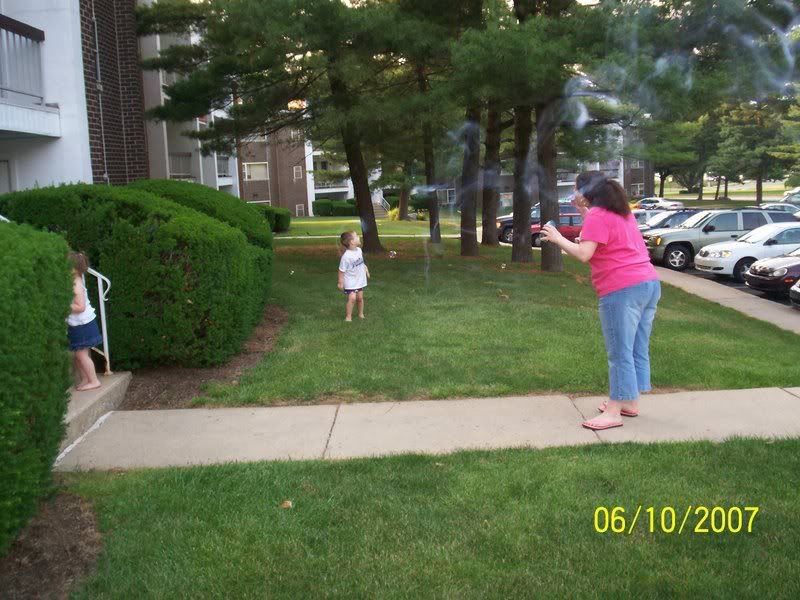 Troy, Cheyenne & I playing with Bubbles
Troy & Cheyenne playing bubbles
They thought they were cats!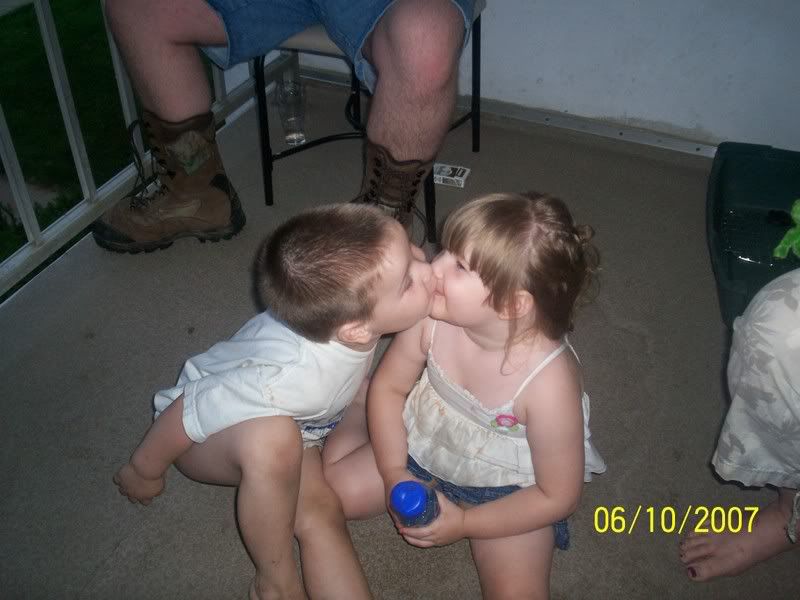 Look at them kissing!!!! How friggin cute!!!
BFFS, Jessie & I
Just cute ol me!
Cheyenne & I
As far as Kori and I, I'm not sure what is really going on!
We had a nice long chat last night!
He really doesn't even touch me anymore ...
He used to love to cuddle on the couch ...
He won't anymore, when I cuddle up with him he gets up and moves to the opposite end of the couch!
He used to give me random kisses all day long ... he doesn't even kiss me goodbye anymore!
We hug and that is about all as far as our contact!
He doesn't even spend that much time with me anymore!
This hurts so badly b/c I care for him so much ... more than any other guy in my life!
I want things to work, but he is making it difficult to do so!
I don't want to lose him!
I am trying my hardest to prove to him how much he means to me and how badly I want things to work but it must not be working!
Work is just the same ol craziness it always is!!!
So I guess that is pretty much it!