The song I am listening to right now is Kori's ringtone ....
which is depressing considering I have not talked to him since yesterday when I took my lunch break!
I miss hearing that voice ....
and feeling his arms around me, holding me tight, telling me how pretty I am ...
and his sweet soft kisses! :(
(Not that any of you wanted to know that)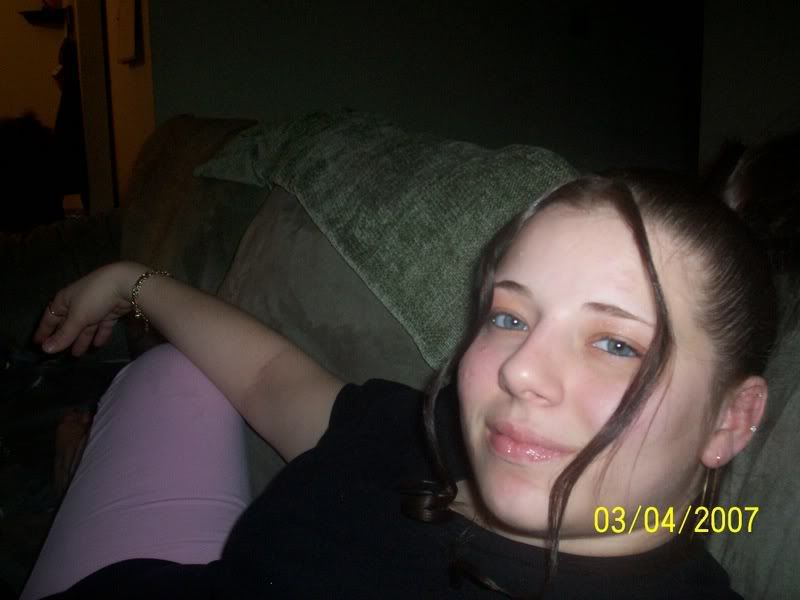 Me just chillin on my couch today!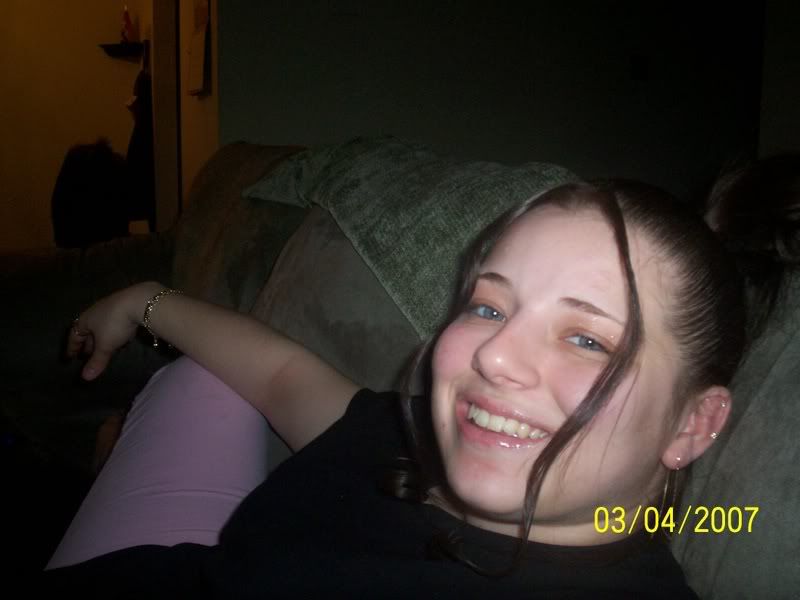 Bored and Missing Kori!
Those two pictures look the same, they are not though! WEIRD!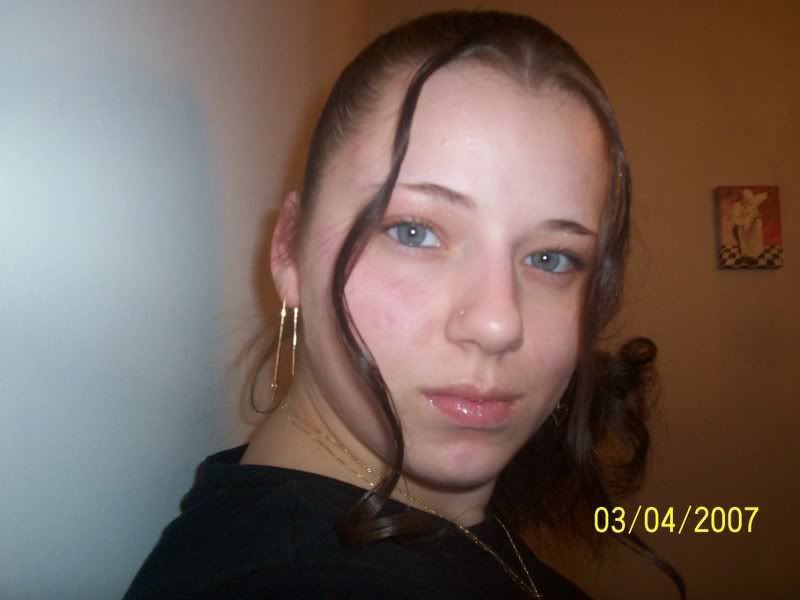 This one is close enough for you to see the redness, I burned my face with the culing iron today ... LONG STORY!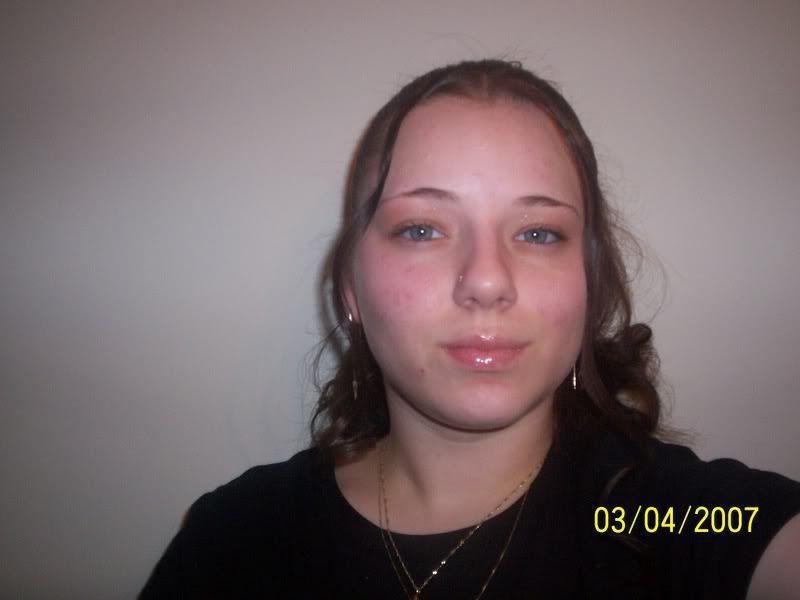 Just me simply doing what i do best, Look pretty! :)