So I got my new desk delivered yesterday ....
but RIGHT after it got delivered I had to go to work ...
then I opened today .. so after work I came home and put it together ...
here are pictures of it!
I am so excited ..
No more sitting on the floor ...
that's the main reason (besides the computer working when it wants too) I have not been to all of your journals, I could not STAND sitting on the floor ...
Everything in my body would hurt from it!
anyhoo ...
here ya go ....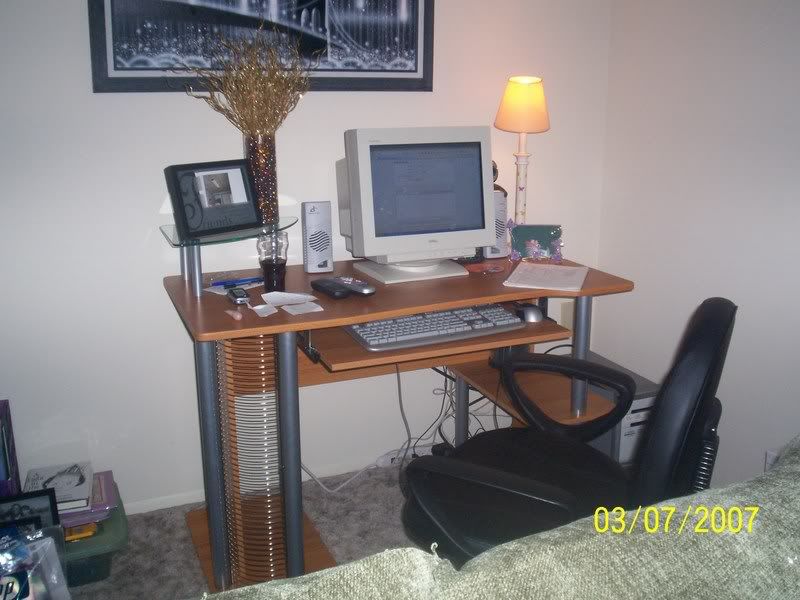 Can ya tell I had to go straight to work after putting it together?
I had to e-mail my boss ....
not one not two but THREE E-mails!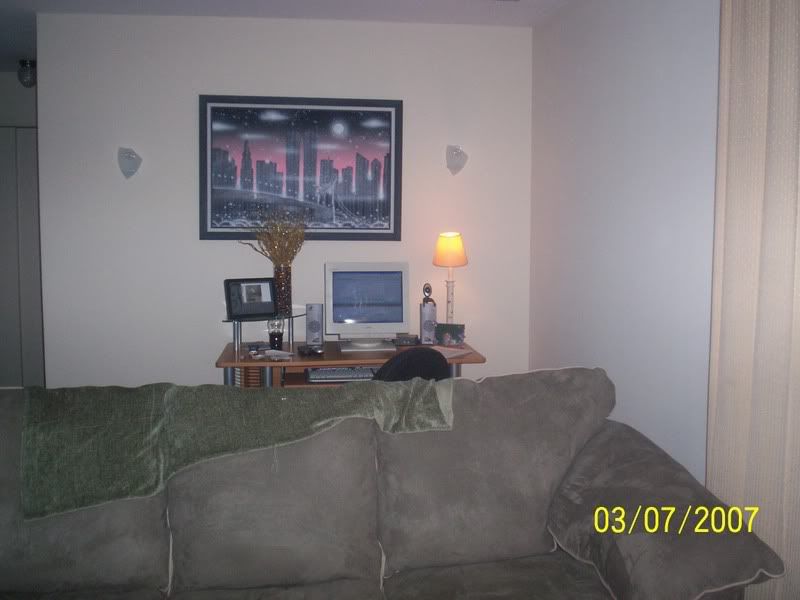 Yet another one of the beauty! :)
and here is an added extra ...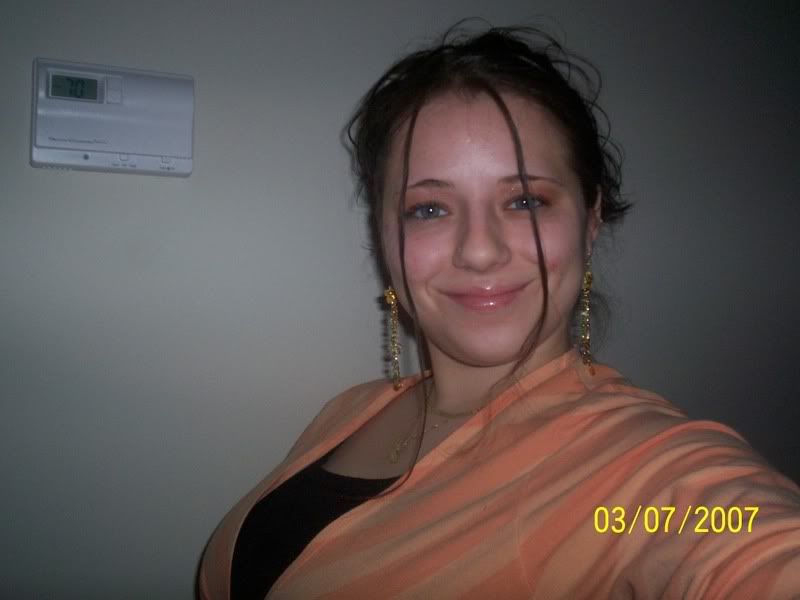 There is ME!
YAY!
Looking good as usual ...
that's my new motivational saying ...
as you can see,
I am trying to have more self confidence ...
I have been VERY conceited lately ...
don't know if that's a good or bad thing ..
but I'm happy!
And NO ONE can take that from me!