Here are the random pictures I wanted to share ....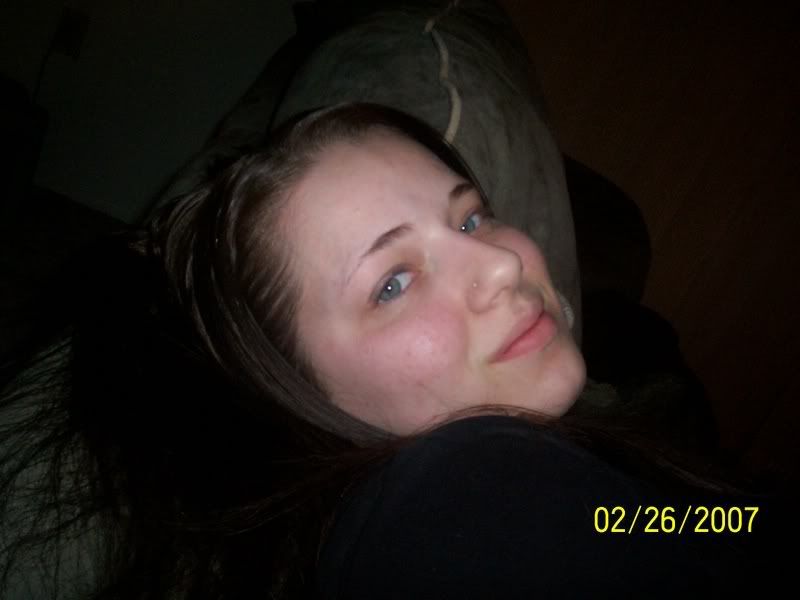 Here I am just chillin on my couch!

Here I am just being straight sexy, chuckin up the dueces! I'm dumb! LOL!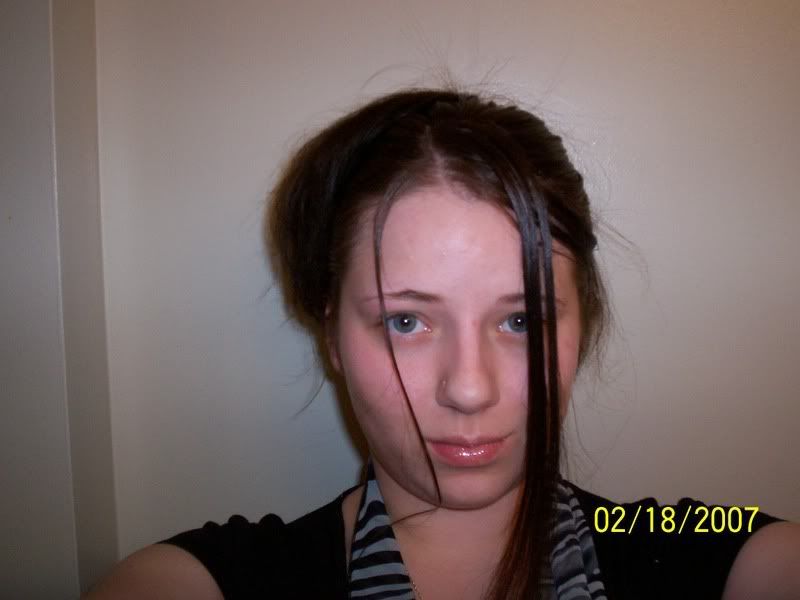 Here I am being damn sexy!
Just chillin! Looking Good!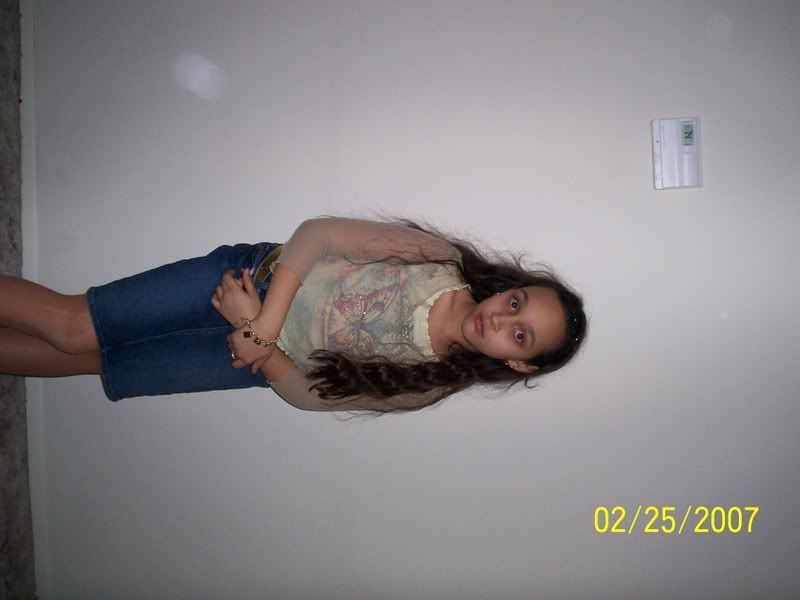 Dejya modeling her cute outfit she wore just for my house warming party .... that NO ONE came to ... cuz it snowed!
The boys tied her nylons around her hands and feet and here Dejya is trying to get away!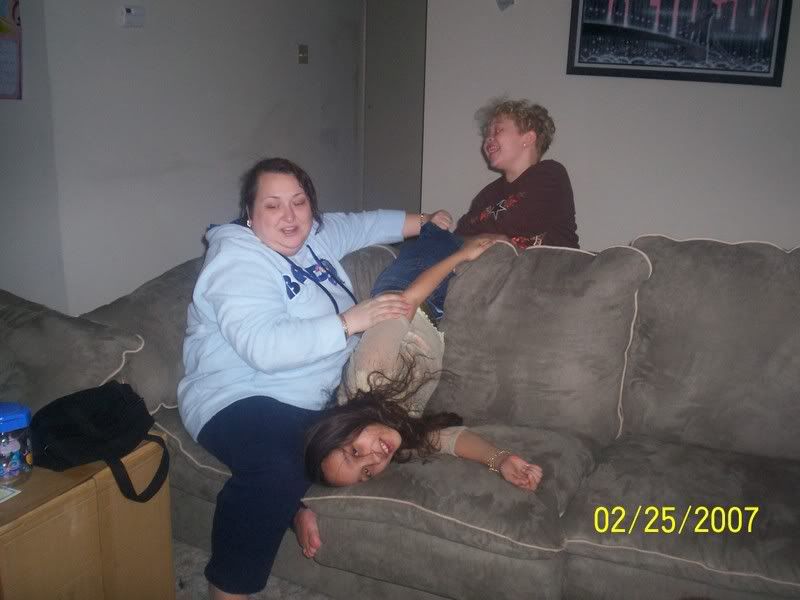 Lisa & the kids playing!
The kids playing with Hunter's X-Mod and watching tv
This is a picture of the snow (on the day of my house waming party) taken from my patio!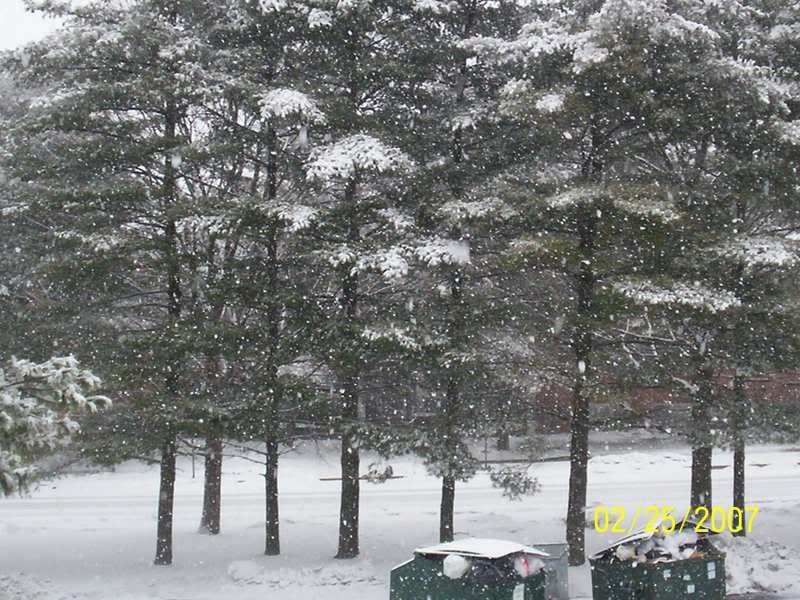 Here is another one! This would be perfect if it didn't have the dumpsters in it! :)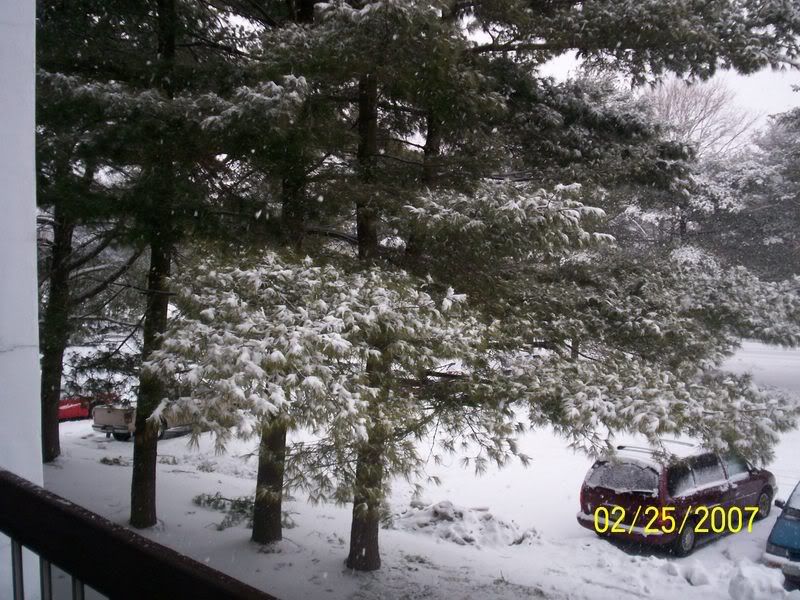 This is yet another one ... snow is pretty but I still hate living with it!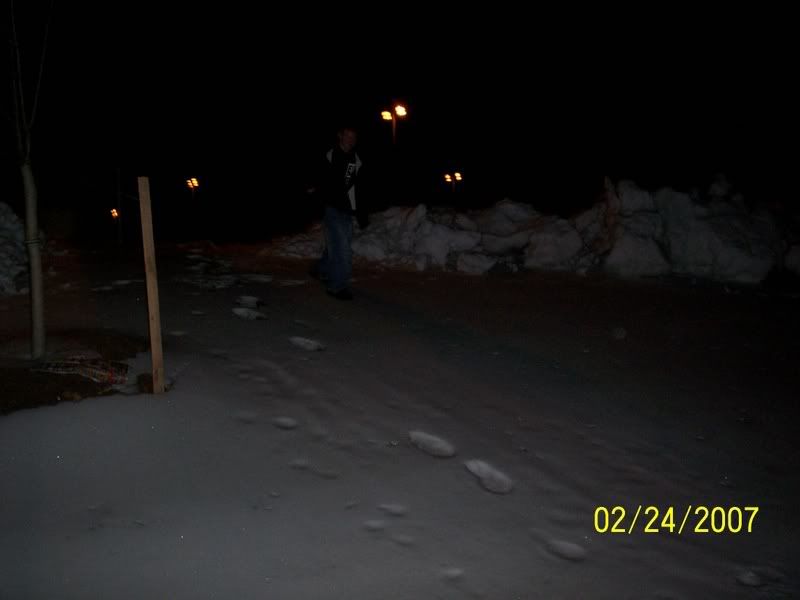 Here is Hunter the night before my house warming party (He spent the whole weekend over at my apartment, he will be every other weekend now, me and my mom's fiance discussed it will help Hunter alot cuz he can have time away from my CRAZY mom). Anyhoo, the snow had been melting for days and because it was still cold all it did was make the melted snow turn into ice so the snow is hard and you can slide right acrossed it. Hunter was having fun sliding down the hill at the elementary school behind my apartment! (look familiar Angela?)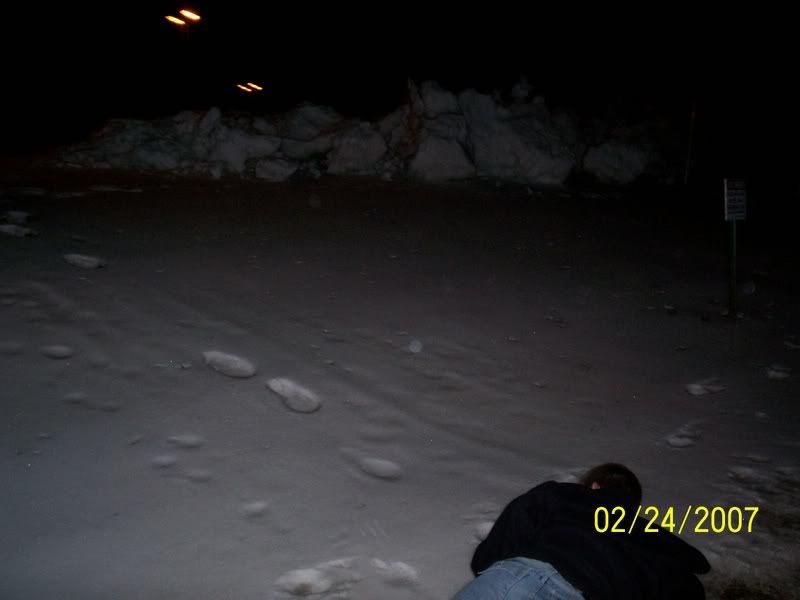 I went to take a picture of him as he was walking up the hill and just as I snapped it he fell! :) I was DYING of laughter!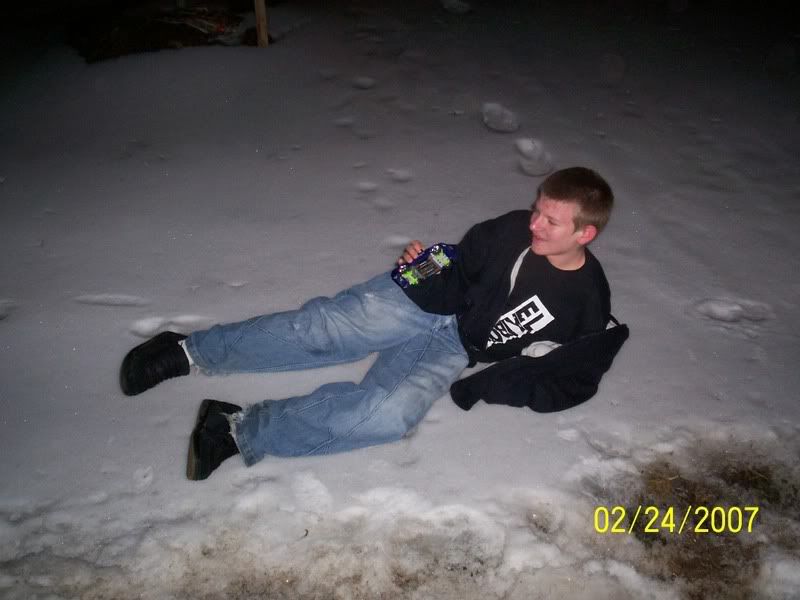 Here he is after he fell he sat there for a min. he had his x-mod in his pocket, he said it hurt but surprisingly the car did not break!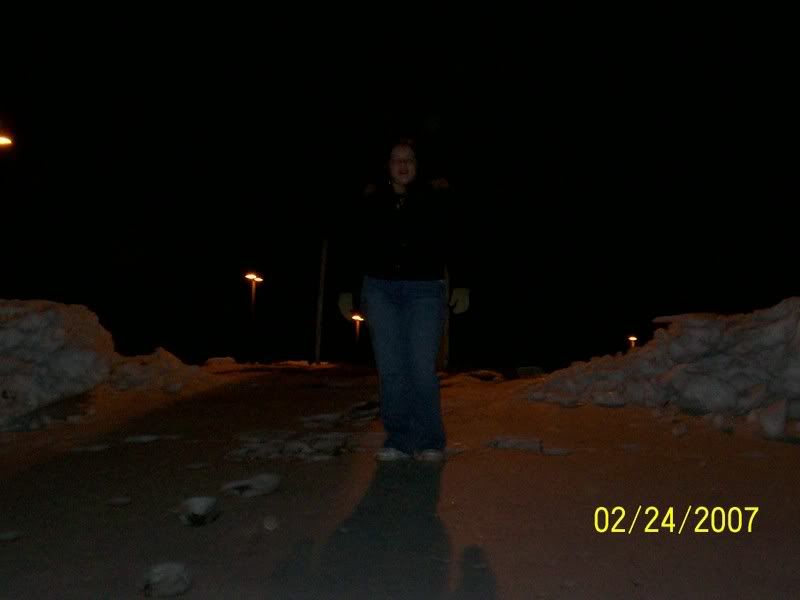 Here I go getting ready to attepmt the same thing he had been doing!
And here is the result .... I fell right on my ass and slid the whole way down! I tried this several times but could not master what my brother had been doing ... so No it is NOT as easy as it looks!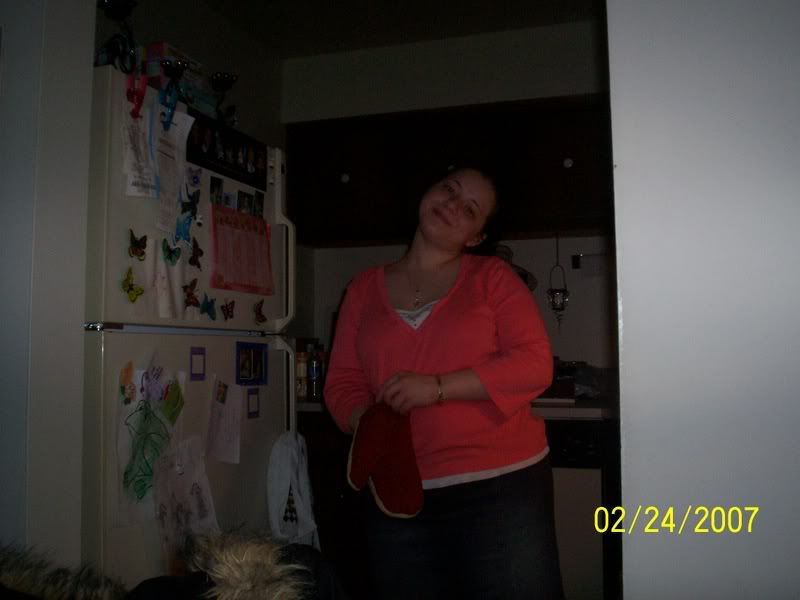 Here I was cooking dinner for my brother!
Just looking cute in my room!
Here I am sexy head 2 toe!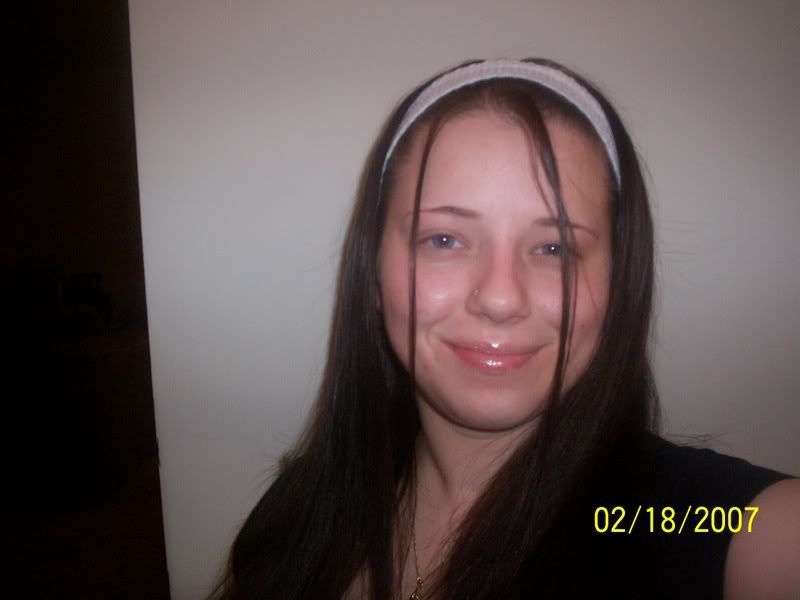 Just plain pretty!
Dontae had made this gingerbread cookie (it was supposed to be a house, but that's a long story), he made this at his godparents house ... he told Lisa he wanted me to have it ... so she gave it to me but I was so sick that I could not bear to eat the sweets so I took a picture of it to remember it and show all of you! I felt so bad throwing it away, by the time I got better it was so hard and no good!

Well I hope you all enjoyed the pictures!
Oh, I will post a picture of my burn tomorrow .. it looks really bad
I had fun taking them!