First of all let me just say I still can not get my alerts fixed!
I don't know what happened to them,
They have been like this ever since I moved!
I don't know if it's b/c I was not checking my e-mail for almost 3 months!
Heck I dunno!
So Please leave your link below and I'll just have to save everybody in my favorites and check daily for new entries!
And if you know of anyone that reads my journal please tell them to come leave their link in my comment section so I can save it!
I would greatly appreciate it!
Here are some pictures I took tonight ...
I was bored! AGAIN! Can ya tell? LOL!
Now do NOT laugh at me .... I went shopping in the mall today cuz we were so slow cuz of the snow ... when my assistant came in I looked at her and said, "I'm going to take my break be back in a little!" DAMN Icing! They always get me! I go in here cuz they always have the cutest costume jewelry ... well as soon a I walked in I seen a whole rounder full of headbands and headwraps ... they are my latest addiction .... Then they were on sale ... that made it even worse for me! They was so many I liked but didn't have anything to match, so I only bought 4 headwraps! They didn't have the headband I have been looking for! :( But anyways, I saw this cute little chair and I asked the sales person if it was for your cellphone and she said it was and I just had to have it! I thought it was so cute! They have 2 other colors I want ... well I would take one or the other really! I want the brown or the green! He he he ! I am so bad!
Here it is with the cellphone in it! Tell me it's not cute ....... and I'll come through your screen and hit ya! :) LOL J/k!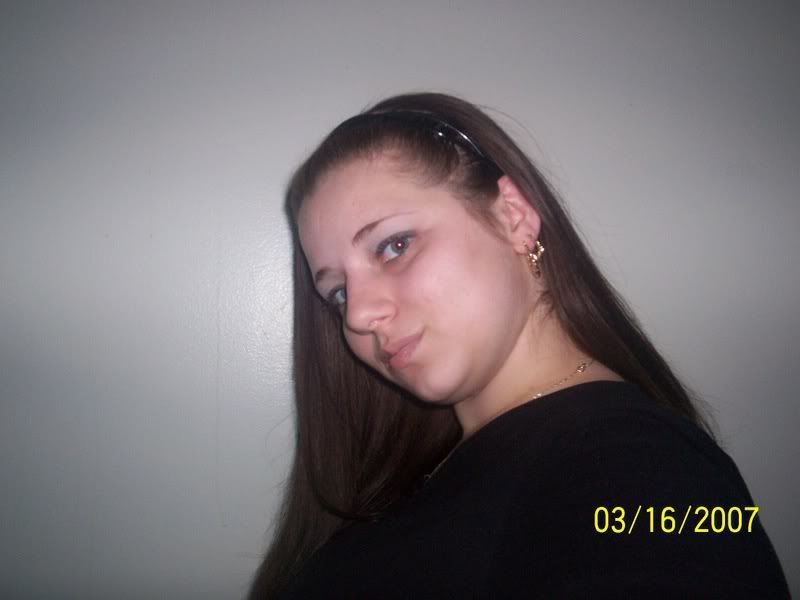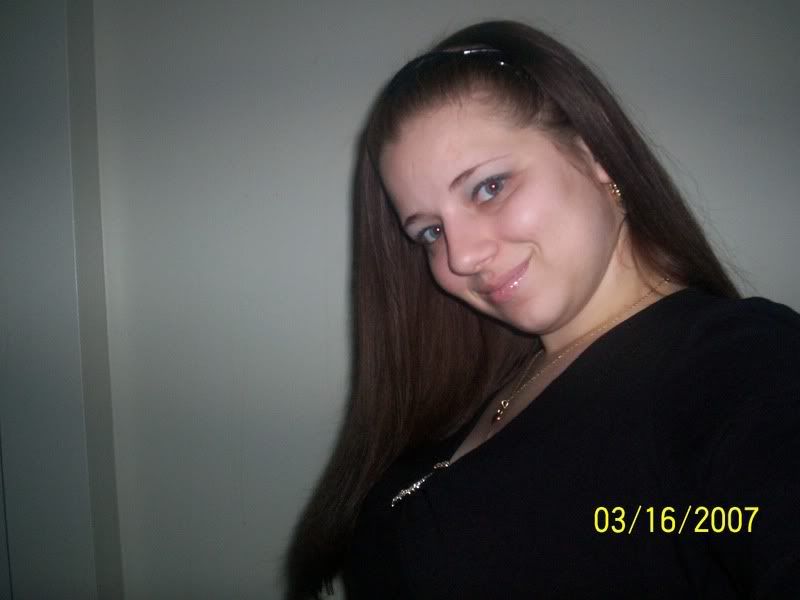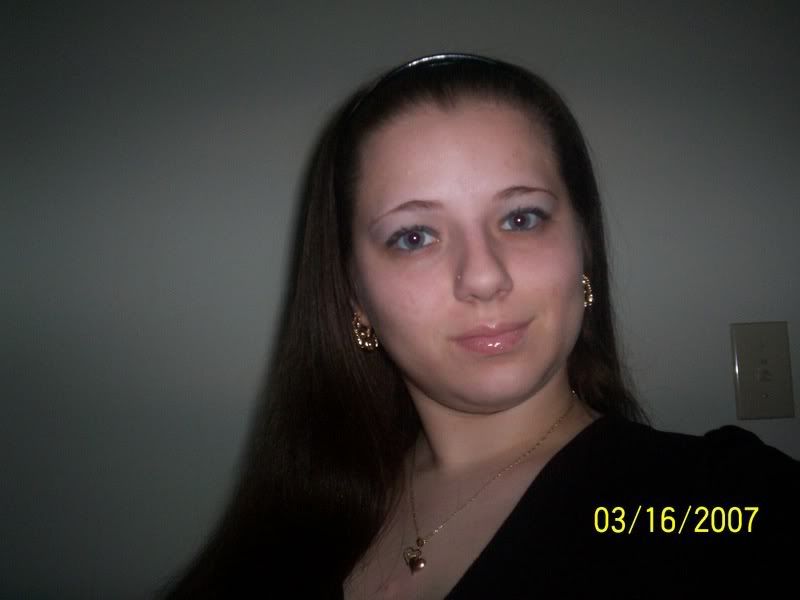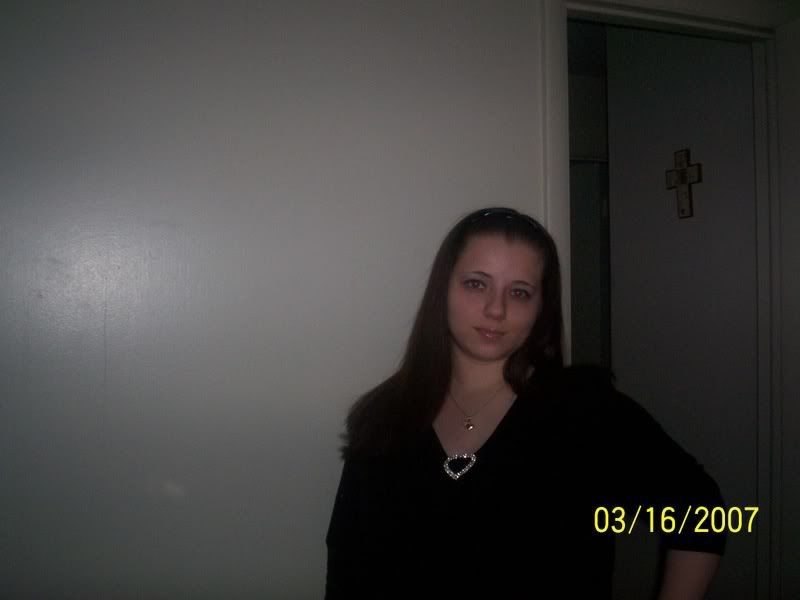 Well there they are!
More pics of me! :)
I can't help it ...
maybe if I had a life I would not have to take pictures of myself and Cookie all the time to kill time!
Oh well
I love my life just the way it is!